COVID-19 ALERT 17 | Help Us Help Our Seafarers
24 May 2020
TO OUR VALUED PRINCIPALS & INDUSTRY PARTNERS
Good day!
Crystal is one with the world in reaching a helping hand and continuing to share hope to our community as we battle the Covid-19 pandemic together. Our community lift campaign reaches out to our affected and stranded seafarers through relief operations – Help Us Help Our Seafarers.
This cause would not be possible without your solid support & kind heart. So let us take this opportunity to give thanks to all our able seafarers and industry partners for earnestly responding to this campaign and we look forward to get through this Covid-19 Pandemic with a more noble and meaningful spirit as one Crystal that we are. We are sharing with you the pictures taken before and during the relief operations. And we are not yet finished, this is actually just the start of our cause – as there are still seafarers out there who needs our help.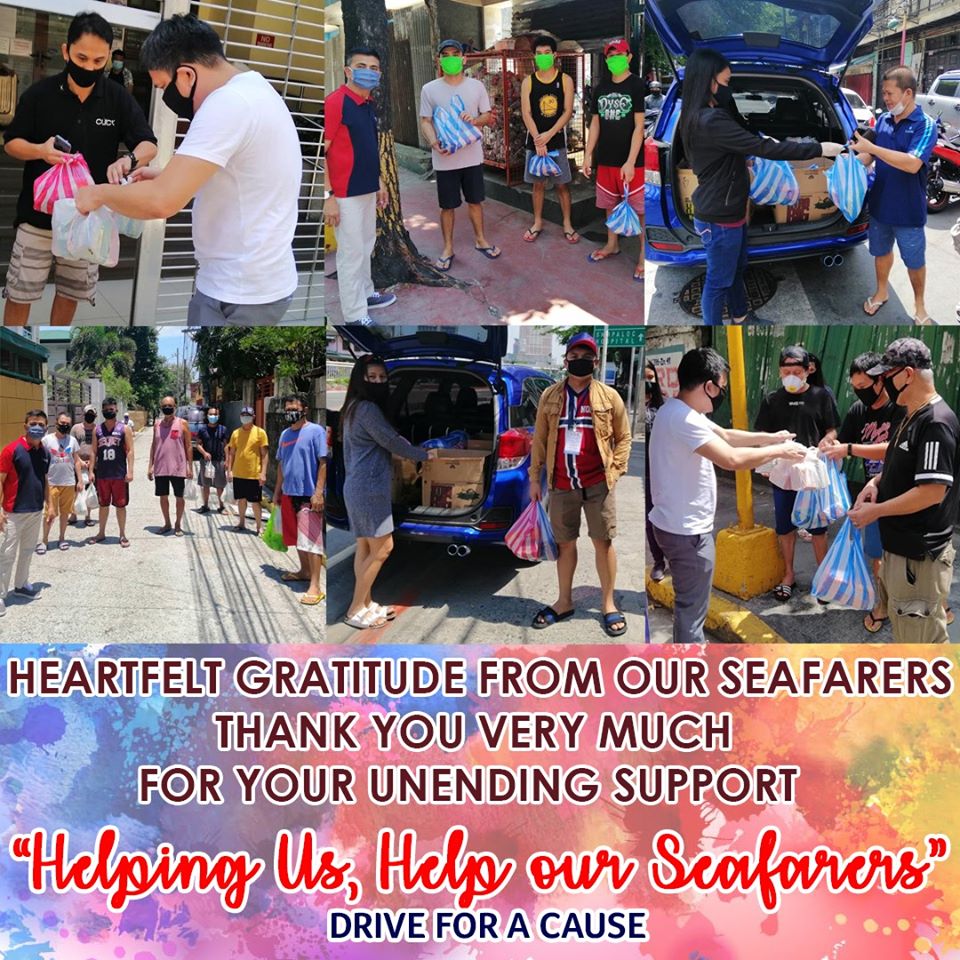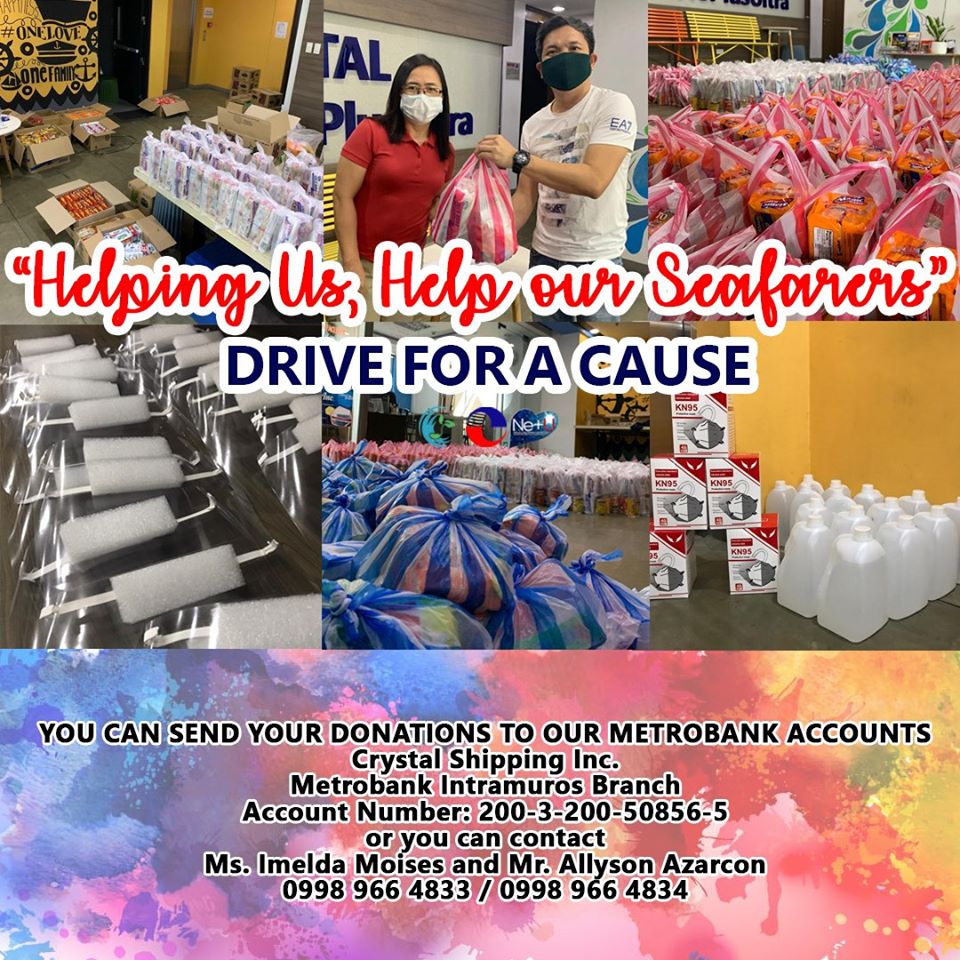 In addition, as stated in our COVID-19 Alert 15, inbound international commercial flight arrivals at the Ninoy Aquino International Airport (NAIA) is still under restriction capacity limit of 400 passengers per day as a precaution against the pandemic. Said restriction will be until 12 June 2020 per the advice of the Civil Aviation Authority of the Philippines (CAAP). We will give you fresh updates once received. As we experienced in the past days, some of our confirmed booked flights especially for our offsigners going back to the Philippines were randomly cancelled by the airlines. This made our offsigners wait longer in a hotel or a quarantine facility outport - incurring extra costs for the owners. Rest assured that we are doing our utmost to help our principals avoid these extra costs by constantly monitoring available flights and latest travel advisories.