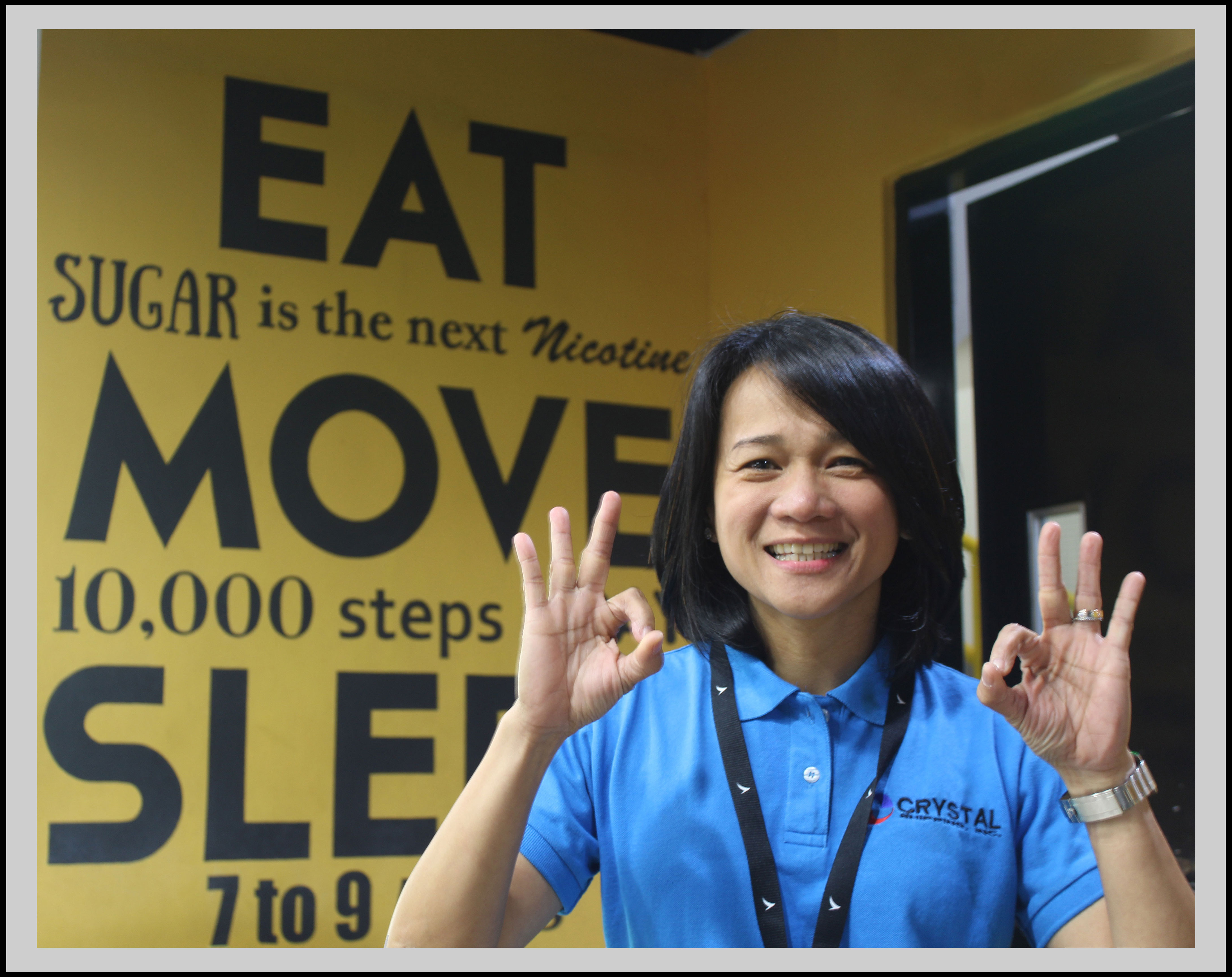 In my 26 years in Crystal, never had a year gone by without me asking myself, "What am I here for?" I would regularly hear words of praise and encouragement from industry colleagues, relatives, friends, and my family that I'm doing a great job and that I should keep on going. On a few occasions, I would hear skeptics prodding to say:
"Emily, Crystal has gone a long way and you have flipped it completely, changing how it was before. Didn't it occur to you that you may lose what you have right now, with your liberating approach in managing your company and leading your people, teaching them things that are completely out of the box and coaching them incessantly? Can you see that you are exposing yourself to risks? The risk of losing some clients who are used to the old ways? The risk of losing some of your people who you have taught, trained, and transformed to the better versions of themselves?"
Hmmm…I pause, smile, and say: "Aren't we all at risk of losing someone or something? I would rather teach and coach our people and allow them to soar where they can share all that they have learned from Crystal than to clip their wings, not teach and not coach them and keep them. There is no growth in that. The world is evolving and so is Crystal. I trust and I believe.
So I leave it at that. I am not even sure if I was able to get my message across.
Crystal stood the tests of time over the last thirty years of its existence. I can't confidently say that everyday at work is always over the moon, because in reality, we had moments when we just had to clutch at straws. We had a good share of our triumphs, but we also embraced a number of jabs and blows. It would be very bragging and selfish of me if I'd say that the success of Crystal is just because of myself or my siblings or papa and mama - because that was never true.
My family alone is not Crystal in itself. We are a part of it.
Together with our Crystal family, we drove the organization to its continued success.
Yes, the Crystal family. From the Leads down to our Reps and support manpower like our drivers, maintenance officers, even our security personnel. We are all a part of it. We are all a part of Crystal and if there is someone who would ask how we were able to make it, it's mainly trust. We put our full trust to the people we chose to be part of our family. A trust that wherever they go, whatever they do, they are guided by the vision,mission,purpose,values and principles of Crystal. We do it by heart, not just by sight.
Because we are Crystal. In the first place, that's what families do, right?
A Crystal, at all times, will always believe in…
No Freedom, no Good.
Serve Coffee.
If we are not growing, we're dying.
Be Kind and Courageous.
Be Quick but never in a hurry.
Eat, Move, Sleep.
Believe me, only a Crystal family will understand. ? After all, FAMILY IS NOT JUST BLOOD.
I am looking at a very promising year for Crystal and its IEAC group of companies with each rep having a healthier mind, body and spirit.  Whatever happens in 2019, I believe that Crystal will always clinch to its common ground - its unique set of values and principles which is what makes it a unique organization.
Colleagues, I wish everyone a HAPPY and WOW year ahead. May the year 2019 bring us memories for keeps, triumphs to share with one another, and a love that is forever.
Believe.
Love in me,
Emily